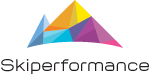 Skiperformance AS is a team of european professionals with more than 15 years of experience from the internet industry within the skiing and tourism sector. The team have a proven european footprint within internet development, concept and sales.
Based in Italy and Norway. Specializing in aggregating customer data and selling resort tickets.
Also including B2B distribution.
Products are developed around the vision of letting the ski resorts know and learn about their customers and interact with them to sell more and to attract new skiers to the resort.
We are here to help resorts and skilift companies to:
Increase online sales and customer interaction
More targeted customer dialog
Sell additional products to targeted markets
Take control and ownership of customer data
More efficient and cost effective marketing
More efficient and cost effective distribution
Get new customers
Increase loyalty for their customers
Give better service to the customers
Ticket partners:
Skidata AG
Axess AG
Payment partners:
Nets
Stripe
Dotpay
Adyen
Paypal
VIPPS
Valitor
Paytrail
Klarna
Banca Sella
Elavon
Technical partners:
Google
Amazon hosting
Other partners:
Innovation Norway
Wintersteiger