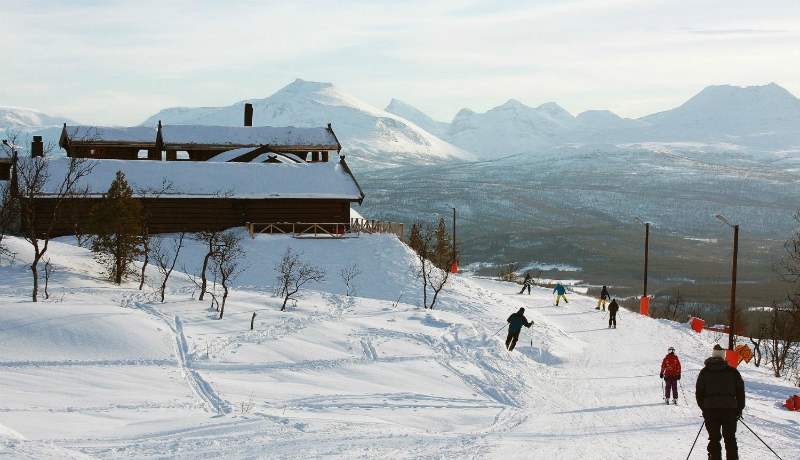 Målselv Fjellandsby AS, Troms, Norway
Description:
Målselv Fjellandsby is located close to Bardufoss Airport, which is only a short flight away from Oslo, Moscow and London, and only a couple of hours' drive from the cities in Northern Norway. The centre of Målselv Fjellandsby is located up in the mountains at an altitude of 360 m with spectacular panoramic views. The resort has been developed over a period of just a few years and all the buildings are new and of a high standard. Facilities in the resort's centre include a restaurant, pub, conference room, sports store, ski hire and reception. Almost next door you will find the family theme park Blånisseland.
The mountain resort is the perfect place for adventures. If you stay up in the mountains you will be close to most of the action. At the welcome centre you can buy everything from lift passes to backpacks and firewood and you can hire snowshoes, alpine skis, snowboards and cross-country skis. The large range of activities on offer includes the downhill slopes, wonderful prepared cross-country ski trails, a freestyle ski park, dog sledding, snowmobile safaris, Sami experiences, an indoor water park, the world's northernmost zoo and much more.
Facts:
Operational from October 2016
Main season from December to april
Open in winter
Solution is in English and Norwegian
Skiperformance products: