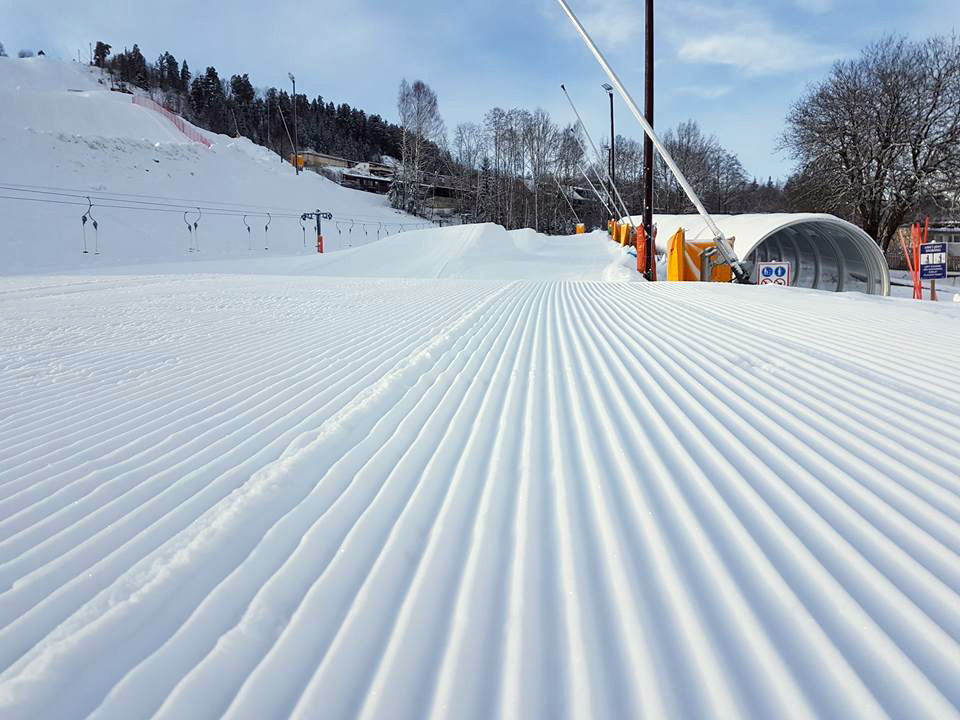 Kirkerudbakken skisenter, Norway
Description:
Kirkerudbakken Ski Center is Asker and Bærum's largest ski resort.
Bærums Skiklub is the owner of Kirkerudbakken.
Kirkerudbakken is an alpine resort with varied slopes for all skill levels
We have 3 lifts, of which 2 are plate lifts and 1 t-hook lift. We have 4 slopes.
In the autumn of 2016, a new children's band was installed.
In addition, the children's slope is now shielded from the rest of the slope.
Kirkerudbakken has a beautiful terrain park with rails and jumps.
The church hill is 550 meters long.
The top station is at 200 masl. The bottom station at 80 masl
Bærums Skiklub has some of the country's best athletes in these disciplines. If you want to see professional twin-tips and snowboarders in action, Kirkerudbakken is the right place. We have 2 large parking spaces with a total of 600 FREE parking spaces. We also have a large heating room with cafeteria and wireless network. If you want to rent equipment, it can be done in our ski rental.
Welcome to Kirkerudbakken!
Facts:
Operational from febbruar 2019
Main season from decembber to april
Open winter
Solution is in English and Norwegian
Skiperformance products:
See the online skipass solution here:Kirkerudbakken skisenter