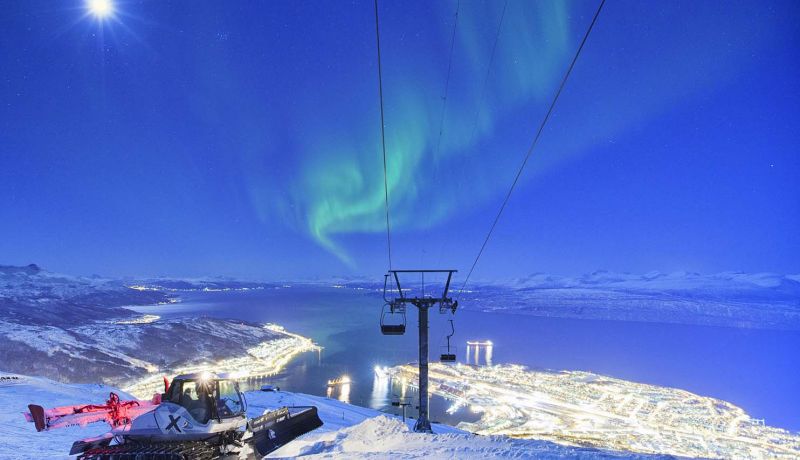 Narvikfjellet AS, Nordland, Narvik Norway
Description:
With a famous and unforgettable view of the fjords and mountains, Narvik has for years been known worldwide for the unique ski terrain it offers. Narvikfjellet boasts many prepared slopes, maintained to a high standard. There are also several unprepared slopes and ski lifts, including a gondola line. Ski lifts bring visitors quickly and efficiently to the next level without any queue due to online sales.
The resort is located in the heart of the city, about 200 meters above sea level, the lifts take you 1006 meters above sea level in about 10 to 15 minutes.
The polar nights and days give you the opportunity to experience fantastic colors, often referred to as the blue hours. When the sun returns, the sky explodes in a variety of sparkling colors.
With it's fantastic landskape, magical northern lights and great skiing fascilities, Narvikfjellet has become a well known ski destination beyond Norway's border.
Facts:
Operational from 16 of November 2015
Main season from December to april
Open all year
Solution is in English and Norwegian
Skiperformance products:
See the online skipass solution here: http://www.narvikfjellet.no